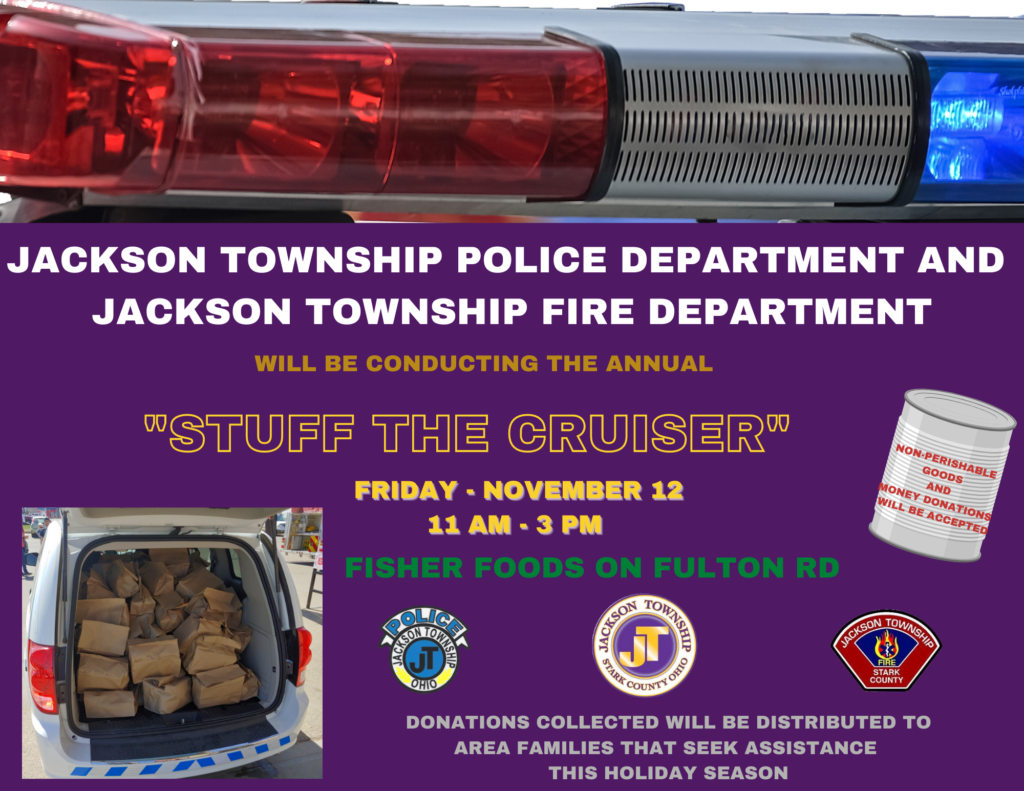 The Jackson Township Police Department and Jackson Township Fire Department will be conducting its annual "Stuff the Cruiser" event on November 12, 2021.
The event will be held at Fisher Foods located at 5215 Fulton Dr. NW, Jackson Township, from 11:00 am to 3:00 pm.
Members of both agencies will be accepting donations of non-perishable goods and money donations.
The donations that are collected will be distributed to area families that seek assistance for the holiday season.