Land Conservation Program
April 6, 2020
/
Last Updated April 6, 2021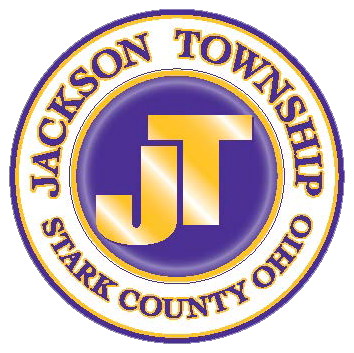 JACKSON LAND CONSERVATION PROGRAM BEGINS
Jackson Township Trustees establish "Jackson Township Land Conservation Program" to acquire and preserve green space.
Jackson Township Trustees created the Jackson Township Land Conservation Program for the purpose of acquiring and preserving green space for future generations of Jackson Township residents. This new program has been established to acquire, by purchase and/or charitable donation, land in Jackson Township that will be used for parks and green space. To implement the program, the Trustees and Jackson Township Law Director, have been designated as contact persons in the event that any Jackson Township land owner would like to sell, donate, or otherwise dedicate the use of land for public green space and park purposes.
Trustees have consulted with financial planning and legal professionals, and believe that there are a number of different methods by which residents can transfer land to the Township and receive significant income tax or estate tax benefits while at the same time preserving the beauty of Jackson Township for the benefit of all of its citizens.
In addition to acquiring land by purchase, the Jackson Township Land Conservation Program can facilitate a charitable contribution of land transferors by lifetime gifts, testamentary gifts, charitable remainder trusts, land conservation easements, and other types of transfers that would benefit both the landowners and the Township.
To enhance and implement the objectives of the Jackson Township Land Conservation Program, Trustees will make arrangements to have financial/tax professionals available for consultation with Jackson Township residents who desire to sell or donate their land. These financial/tax professionals will also be available to implement any transfer of Jackson Township land for green space and conservation purposes. In addition to land transfers, this program would accept asset contributions other than real estate, which will be used solely for the acquisition or preservation of green space or parkland.
Land conservation transfer options can be explained to interested citizens through the Township's hiring of financial/tax professionals who will be made available at no charge to interested residents. Initially, these financial/tax professionals will be available on an "as needed" consulting basis.
The Trustees believe that the creation of the Jackson Township Land Conservation Program marks the first time a township in Stark County, or perhaps in the entire state of Ohio, has established a land conservation and green space acquisition program.
For any questions regarding the transfer of land through this new program, or for further information about the program, interested residents may contact Trustees Todd Hawke, John Pizzino, or Jim Thomas by calling the Jackson Township Hall at 330-832-7416 , or by calling the Jackson Township Legal Department at 330-832-2918.
CONTACT:
MICHAEL B. VACCARO
Township Administrator /Law Director