Electric Utility Rate Increases
March 30, 2023
/
Last Updated March 30, 2023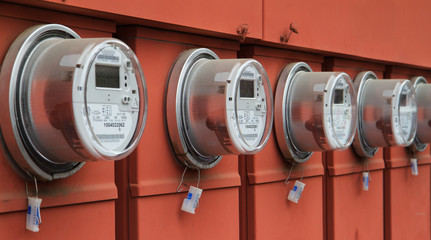 Electric Rate Increases
Residents may have seen recent news articles discussing upcoming increases in the utility's default supply rate (the price-to-compare) for Ohio Edison and AEP Ohio.  As in every year, in June the utilities announce their new supply charges, which are set by a series of auctions, for the following year.  This year those supply charges are expected to increase significantly due to rising market conditions over the past year.  AEP Ohio has said they anticipate an approximately 28% increase in the bills for those on their default supply, and reporting estimates that Ohio Edison's default supply rate will roughly double in June.  Residents have a choice for their electric supply and are not required to receive the default service from their local utility.  The Township has electric aggregation programs available that residents can participate in for their supply rate.  Energy Harbor is the Township's program supplier, and they can be reached at 866-636-3749 to learn more about the aggregation programs offerings.  The Public Utility Commission of Ohio also has a website, energychoice.ohio.gov , that lists the utility's current default supply rate as well as offers available from energy suppliers.  As residents may wish to shop for the supply option that suits them best, they should carefully consider the terms and conditions of any offers for factors such as early termination fees, fixed monthly charges, or automatic renewal provisions.  The Township's aggregation programs may not provide the best price, but is offered as an option to the residents.
BELOW IS INFORMATION FROM NEWS ARTICLE FROM 19 WOIO CLEVELAND
CLEVELAND, Ohio (WOIO) –FirstEnergy recently had to buy electricity on the open market that was extremely high in price, which means the cost of that increase is about to make bills nearly double.
In June, the usage cost for FirstEnergy customers, which includes Ohio Edison and the Illuminating Company, will go from 5.3 cents per kilowatt hour to an expected 10.2 cents although the final prices is not set.
It's important to note not everyone will see the increase just because they get a bill from FirstEnergy, the Illuminating Company or Ohio Edison.
There are two charges on your bill; one for distribution which the cost of delivering the energy, and one for the amount of energy you use which is called consumption or usage.
On your bill the name of the company that sells you the actual electricity will be listed under consumption.
If your company is FirstEnergy, Ohio Edison or the Illuminating Company your bill will be significantly higher in June and remain that way until May of 2024.
But you do have options, and can shop around for your electricity.
The Public Utilities Commission of Ohio (PUCO) has a Energy Choice Ohio website where you can find a new company from which to buy your electricity.
There are many options and companies to choose from.
Some offer a fix rate and may lock you into a contract for a period of time.
Some offer a variable rate.
Energy right now on the open market is relatively cheap and variable rates are low.
But things could change and those prices could rise.
In August of last year, many NOPEC customers remember seeing similar shocking bills, because they too had to buy expensive energy on the open marker.
After the non-profit energy aggregate saw a huge amount of customers opting out of its program, it decided to return everyone back to their default energy provider, which in most cases was FirstEnergy.
PUCO has an entire website to help you through the process of finding a new energy supplier.
It includes questions you should ask when calling a new supplier so you understand the contract you are about to enter into:
When asked for a comment from FirstEnergy, here was their response:
"Ohio is a deregulated state, and while FirstEnergy's Ohio utilities are responsible for delivering electricity to your home or business, they do not generate that electricity. That's the role of an energy supplier. Customers can shop among a wide range of competitive energy suppliers for electric generation, which typically represents about half of a customer's monthly bill. Our Ohio utilities do not profit from the generation portion of a customer's bill.
Customers who do not shop for electricity are charged a default generation rate, called the "price to compare." FirstEnergy's Ohio utilities update their generation prices for default customers included in the "price to compare" annually based on the results of competitive procurements.
The company's Ohio utilities' (Ohio Edison, Toledo Edison and The Illuminating Company) respective prices to compare will be updated effective June 1 unless otherwise ordered by the Public Utilities Commission of Ohio. The prices are adjusted in September to reflect the winter season, and there are also quarterly reconciliations that impact the price to compare that occur in January, April, July and October.
While the prices to compare for June 1 are not yet finalized, they are expected to increase on June 1 based on the results of the most recent competitive procurements. The average weighted price of our three auctions was $101.08 per megawatt hour, up from the current price of $53.62. The current prices to compare for our Ohio utilities are approximately 5.9 cents per kilowatt hour, effective April 1.
A variety of energy pricing options and plans are available from third-party generation suppliers if a customer chooses to shop. A careful review of those options could result in potential savings this summer. When evaluating options, customers should consider:
Energy price
Plan structure (fixed or variable rate)
Contract terms and conditions
Any taxes, charges or fees that may apply."