Congratulations Zack Bergmann!
October 28, 2021
/
Last Updated October 29, 2021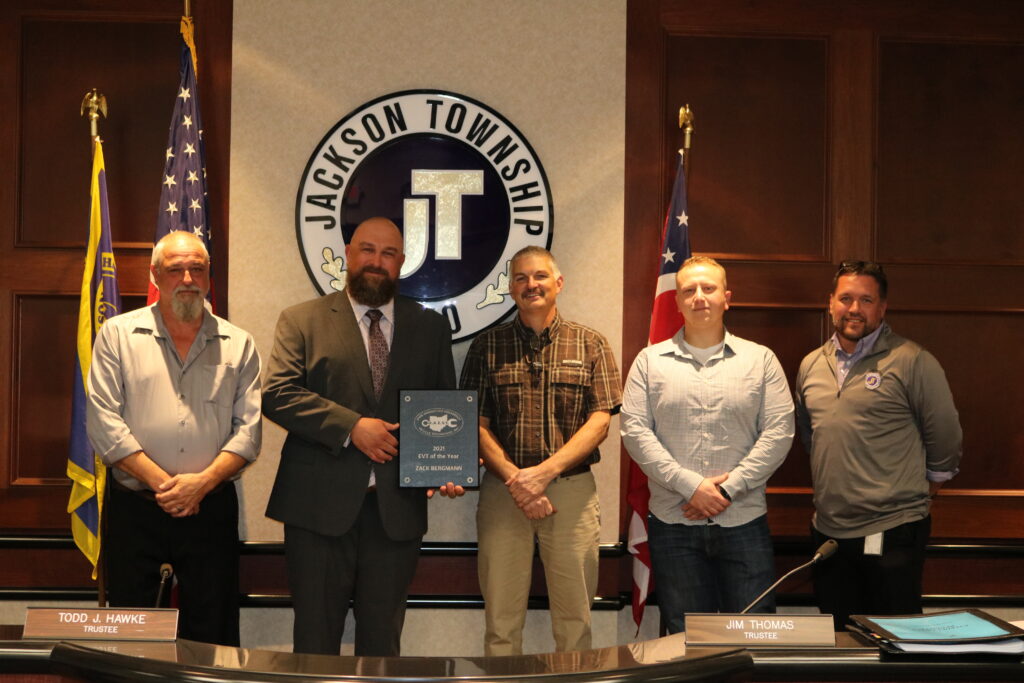 Congratulations to Jackson Township's own Richard "Zack" Bergmann!
The Ohio Association of Emergency Vehicle Technicians has awarded our own Richard "Zack" Bergmann the 2021 EVT of the Year!
Emergency Services have always ensured that response and rescue personnel are trained and certified to the best of their abilities based on accepted standards. All the vehicles and equipment are expected to be maintained up to standards, as well. As a valued member of our Jackson Township team, Zack is an EVT to our emergency vehicles ensuring they are safe and finely tuned to get our EMT's to you to assist with your emergency needs. He is trained to work on the equipment and systems that are unique to emergency vehicles. He has had extensive training and education in the technological and electrical skills to repair and maintain the ambulances, fire trucks and other emergency vehicles. Zack's focus and determination are reflected in his twenty-three years of service working on and improving our emergency vehicles. Zach has taken great pride, personally and professionally, in his highly respected and most important position. He has completed hours of training and certifications to the level of Master Certified EVT Technician. His dedication to servicing our emergency vehicles and apparatus provides more reliable equipment for our community, thus enhancing the safety of the public and our emergency personnel.
We are grateful and extremely proud to have Zack Bergmann on our team at the Jackson Township Public Works Department.