2022 COMMUNITY CELEBRATION
THANK YOU COMMUNITY CELEBRATION SPONSORS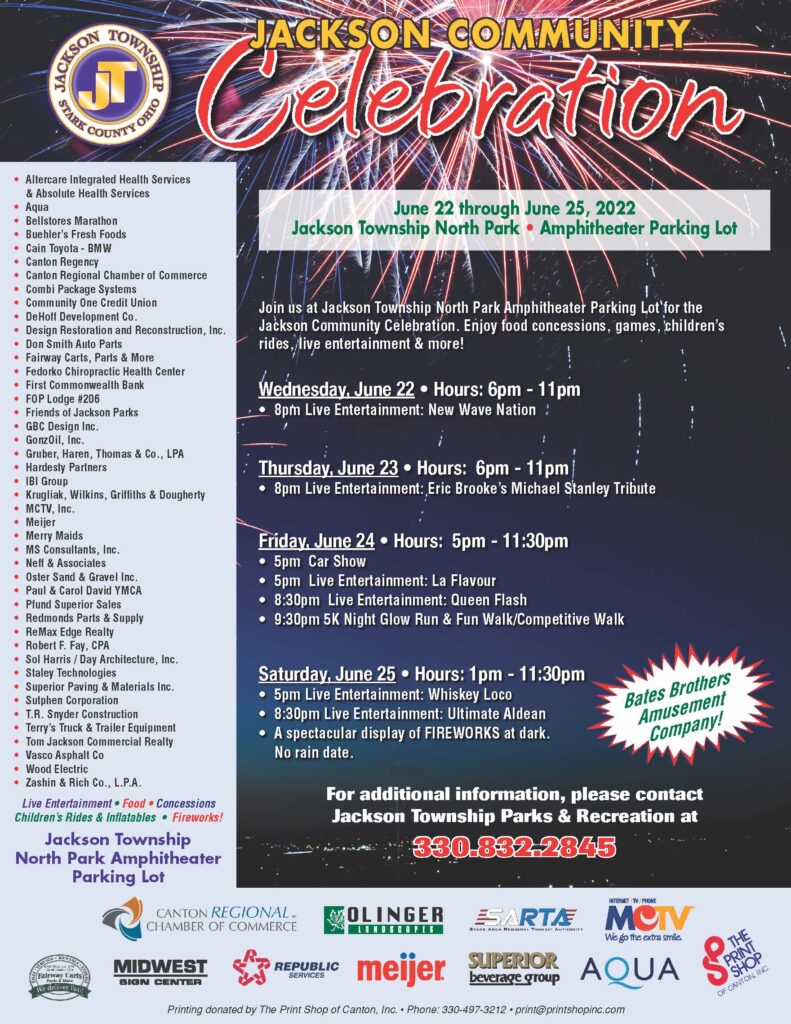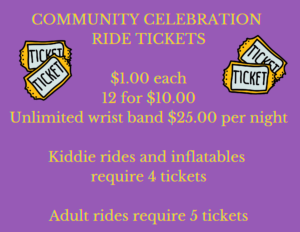 5K RACE & RUN INFORMATION
On Friday, June 24, 2022, the Community Celebration will require the closing of the Township roads to accommodate the 5K run. The road closures could last up to (1) hour.
Mudbrook Street from Wales to Drexel Ave beginning at 9:00 p.m.
Courtland Avenue from Mudbrook Avenue to Cheryl Lane Street.
Cheryl Lane Street from Courtland to Cranford Street.
Cranford Street from Cheryl Lane Street to Vantage Hill Avenue.
Vantage Hill Avenue from Cranford Street to Cheryl Lane Street.
Cheryl Lane Avenue from Vantage Hill Avenue to Arlington Avenue.
Arlington Avenue from Fulton Drive to Mubrook Street.
Greenwich Boulevard from Arlington to Old Bridge Street.
Old Bridge Street from Greenwich Boulevard to Abington Street.
Abington Street from Old Bridge Street to Arlington Avenue (to Windy Lane Street).
Windy Lane Street from Arlington Avenue to Windward Trace Circle.
No access from Cliff Avenue until all runners have passed this point.
Windward Trace Circle to the 7800 Block, until all runners have entered the park.
ROAD CLOSURES
Starting Wednesday, June 22, 2022 through Saturday, June 25, 2022, Fulton Drive, N.W., between Wales Avenue (State Route 241) and Cliff Avenue, will close to both eastbound and westbound traffic daily at 5:00 p.m. until midnight.
PARKING AT JACKSON HIGH SCHOOL
Those seeking to park at Jackson High School may enter through Caritas Circle N.W. or at the high school's entrance adjacent to the old school house.
(special access from Fulton Drive and Cliff Avenue will be provided).
PARKING & SHUTTLE STOP MAP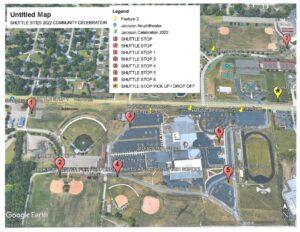 COMMUNITY CELEBRATION MAP