5735 Wales Ave NW
Jackson Township, Ohio 44646
Telephone: 330-832-4016
Fax: 330-832-5936
Office Hours
M-F: 8:00am - 4:30pm
Road Closure – Pittsburg Avenue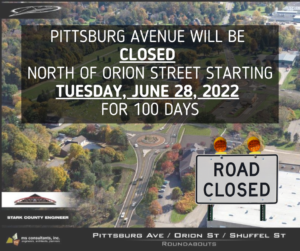 PAVING – FULTON DRIVE & BRUNNERDALE
Staring Monday, April 11, 2022, asphalt paving will begin and last throughout the entire week as
the project area will receive it's final coat.  Please expect delays in this area, especially within the
intersection of Fulton Drive and Brunnerdale Avenue NW.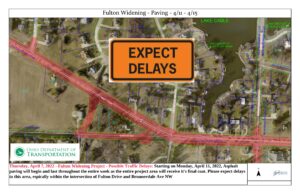 DRESSLER ROAD CLOSURE
Ohio Department of Transportation/Stark County Engineers:  Starting on April 1, 2022 the intersection of
Dressler Road NW and SR-687 (Fulton Road) the intersection safety project will begin.
This project will result in a realignment of the northern and southern Dressler Road approaches, install
new raised intersection traffic islands on the NW and SE quadrants and replace the existing traffic signal.
Construction will begin on the NE quadrant of the intersection.