7383 Fulton Drive NW
Jackson Township, Ohio 44646
Telephone: 330-834-3950
Fax: 330-834-3958
Emergency Dispatch: 911
Safety Center Office Hours
M-F: 8:00am - 4:30pm
Sat-Sun: CLOSED
Jackson Township consists of 36² miles, bordering Summit County on the north, North Canton and Plain Township on the east, Perry Township and the City of Massillon on the south, and Canal Fulton and Lawrence Township on the west.  With the last census, our bedroom population is just over 42,000; at various times throughout the year, we support over a million people.  The township is governed by a board of trustees (which consists of three members), a fiscal officer, an administrator/law director, a roads/parks director, a police chief, and a fire chief.  These individuals work together serving and protecting those that live and visit our community.
The Jackson Township Fire Department (JTFD) consists of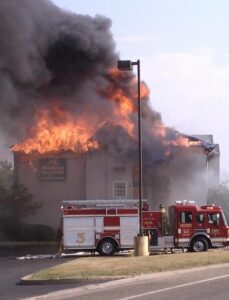 five fire stations, staffed by full-time firefighter/paramedics.  These stations are strategically placed throughout our community in order to respond as needed.  Four of the five stations are equipped both and fire engine and an advanced medically equipped ambulance.  Our main station, located in the center of the township is equipped with a heavy rescue engine, a 100+ foot aerial apparatus, an advanced medically equipped ambulance, as well as other specialty pieces of equipment.
Along with providing these services, the JTFD is supported by a strong fire prevention bureau (FPB).  They are multifaceted in their responsibilities; everything from providing annual/semiannual life safety inspections, to pre-construction fire alarm and sprinkler plan reviews, to public education programs, and fire investigation.  The main purpose of conducting post-fire origin and cause fire investigation is to be able to learn what happened in order to prevent these types of events from reoccurring.
As a member of this organization for the past 27-years, as well as a resident that grew up in this community, we have seen many changes.  With the backing and support of those that live here, the JTFD has been able to provide protection and safeguard others that both reside and visit Jackson Township.
If you ever need something or simply have a concern, please do not hesitate to reach out.  The members of the Jackson Township Fire Department are here to serve you in any way that we can.
Timothy G. Berczik